Offering an Affinity Program for All Your Employees
Whether you're moving across town or across the globe, the Altair Advantage Affinity Program is your gateway to high-quality relocation services and high-touch professional service. Your Advantage Program Specialist will provide you with an overview of Altair's Advantage Program services and discounts. There is no cost to register and participants receive seamless service and Altair-negotiated discounts and/or service enhancements. Simply complete and submit the form below to receive more information about any or all of the following services: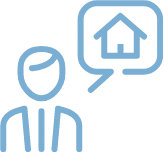 Buying, selling or renting a home*
Obtaining a mortgage
Closing assistance with reduced fees
Setting up households utilities (such as electricity, cable, etc.)
Obtaining home and auto insurance
Shipping autos and household contents
*Please note that a cash rebate will depend on the state where you are selling and/or buying. The following states do not permit cash rebates: Alaska, Iowa, Kansas, Louisiana, Missouri, Mississippi, New Jersey (buyer's only), Oklahoma, Oregon and Tennessee.
Altair Advantage is not liable for the actions or omissions of any suppliers associated with this affinity program (including any third party to whom we may have introduced you). You should always check the suitability of any third party with whom you deal, including your agreement with their terms and conditions.
<![endif]-->